Annular eclipse of the Sun
Eclipse annulaire de Soleil
3 Oct. 2005

Live Webcast from Reunion Island
60% partial eclipse

Begin : 10h58 UT
Maximum : 12h16 UT
End : 13h25 UT
Debut : 14h58 (heure locale UT+4)
Maximum : 16h16
Fin : 17h25

Des nuages gachent le spectacle ...

Le ciel se degage...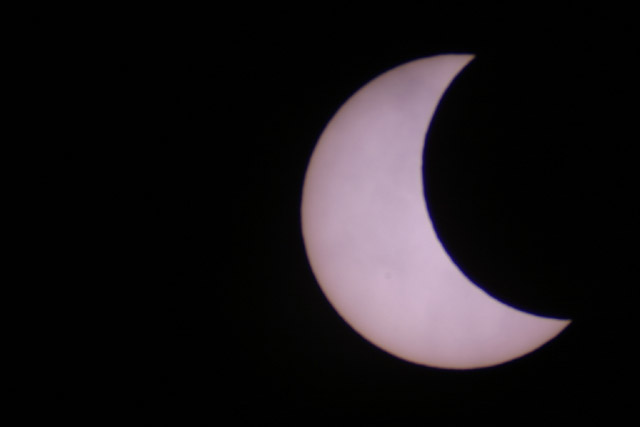 Eclipse at maximum





Nearly the End /Presque la Fin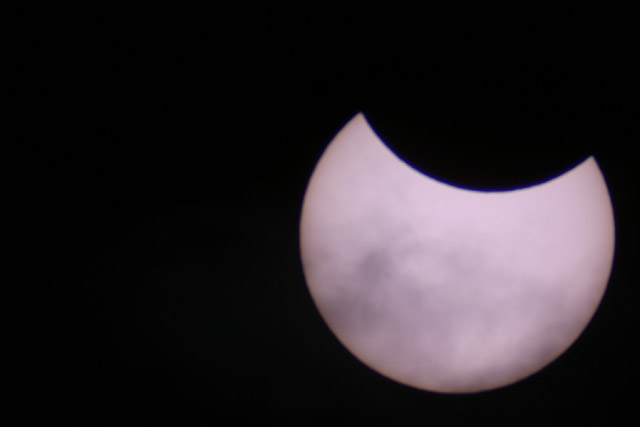 Les images de Fabrice depuis La Hollande. Fabrice's pictures from Netherlands

Live Webcast from Mayotte
74% partial eclipse

Begin : 10h24 UT
Maximum : 11h57 UT
End : 13h18 UT
Debut : 13h24 (heure locale UT+3)
Maximum : 14h57
Fin : 16h18

DE gros nuages ....aucun espoir ...




Visibility of the eclipse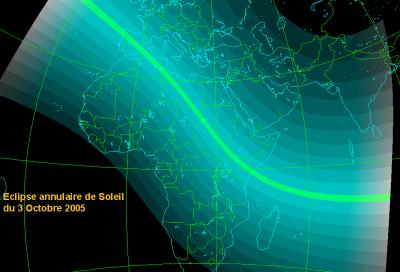 1st October 2005, ARECA.